Get a Quote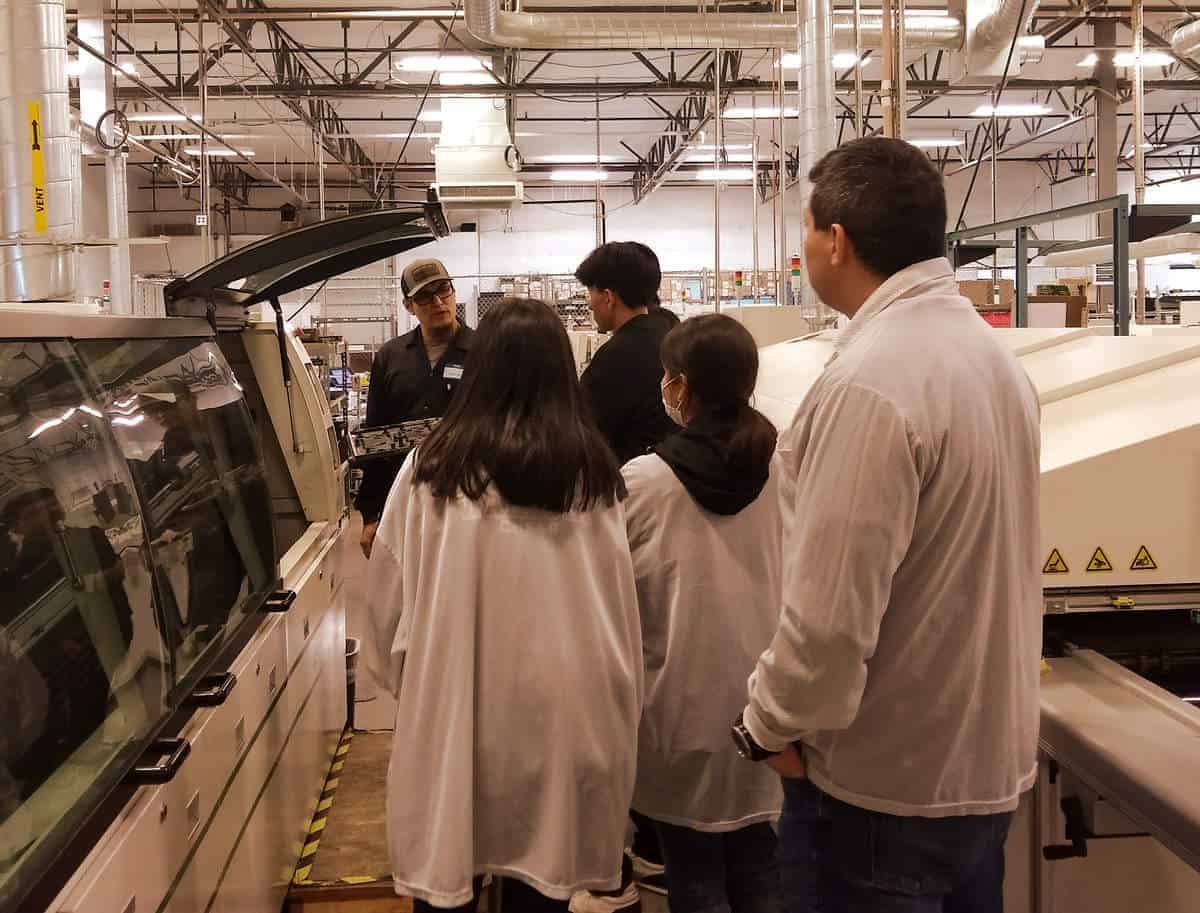 Let's all do our part to ensure STEM programs bear fruit!
A few weeks ago, I received an email that stood out from my usual business correspondence, RFQs, and such: A teacher at a high-school in southeast Washington was looking for a tech company to visit with his class as part of the school's STEM efforts (aka: Science Technology Engineering and Math).
Like any busy businessperson, my first thoughts were "Do I really have time for this?" and "Can we really afford the disruption of giving students a tour, given all of the work we have in the shop right now?"
But then another notion popped into my head: As I've been writing in recent blogs, it occurred to me that this request to host a high-school field trip was actually an opportunity to 'walk the talk' about the need for increased investment in American technology.
Our office manager, Lori, connected with the teacher, Mr. Ellsworth at Wahluke High School in Mattawa, WA, about what he was looking for in terms of time commitment, format of his class's visit, what his objectives were, and what timing he had in mind. If a bus full of motivated high school students and their teacher were planning to drive 4 hours to visit us, we wanted to make sure we hit the mark!
Boy am I glad we did.
I turns out CST was the only one out of 27 tech companies he'd reached out to that even bothered to respond.
Not to cast aspersions on my fellow technologists, but we need to do better. We need to step up and support our nation's students who are interested in technology and will create the future.
Why?
First, it's good for our aspiring youngsters. In total, 18 kids and four adult chaperones visited and toured our facility on March 23. That meant 18 fresh, bright minds waiting to be shown that their coursework in school had relevance and practical applications in the real world; 18 impressionable kids we might inspire to pursue their engineering degrees; and 18 young adults who would now have legitimate proof that careers in engineering and technology are worthwhile, meaningful, and exciting. These kids stayed fully engaged when some of our tour-guides and speakers got into the nitty gritty of Gerber drawings, circuit board assembly, box assemblies, rework, SMT, the optical inspection, and other technical aspects. In short, the tour of CST's engineering department, test labs, and assembly floor – combined with meeting and hearing from my coworkers — made the possibilities of a STEM career real for them in a way no chalkboard or textbook can.
Second — and speaking of CST employees — it was good for them, too. Far from being perceived as an imposition by my staff, hosting a bunch of teenagers for a couple of hours turned out to be an energizing and motivating experience. Honestly, we got a real kick out of showing our workplace, talking about the cool things we do at CST, and explaining how our circuit board assemblies are contributing to and winding up in end-applications they could relate to. "Twenty years ago, the smart phones you're all holding didn't even exist yet," I made a point of saying to some of them. "If you enter this field after college, imagine what new tech you'll be able to make a reality in the next 20 years."
Last but hardly least, it's good for industry and our country. Study after study has shown the U.S. is consistently coming up shy when it comes to supplying the STEM talent we'll need to keep our nation strong and competitive in critical technology sectors such as computing/ software, defense, healthcare, aviation, energy, unmanned vehicles, among countless others. To name but one such study, the American Action Forum published a report predicted "the U.S. will be short 1.1 million STEM workers" in 2024. Noting that some of that demand will be met by immigration of foreign-born tech talent (a blog topic for another day), our nation's education system will somehow have the lion's share of responsibility for filling that gap. If you grasp that concept, it becomes easy to see how important it is to support STEM at the corporate level: Just imagine if 500 tech companies like CST in each of our 50 states helped inspire 25 high school students per year to obtain STEM-related college degrees – through company tours, professional mentoring, internships, or other methods. That's 625,000 students entering the STEM career funnel.
To sum it up, technological prowess is without question a crucial factor in us continuing to be a leader on the world stage and in solving earth's most pressing challenges. Another factor is (as it has always been) ensuring our next generation can rise and fulfill their limitless promise and potential.
These bright students are the future and technology will shape the future. In my view, these two paths must converge. And supporting local, regional, state, and national STEM initiatives is a sure fire way to ensure this happens.

I hope you'll join me.

–  Shantanu R. Gupta,
CEO, Cascade Systems Technology
Are You Ready to Get Started?
We have a team of customer service experts ready to assist you today!