Get a Quote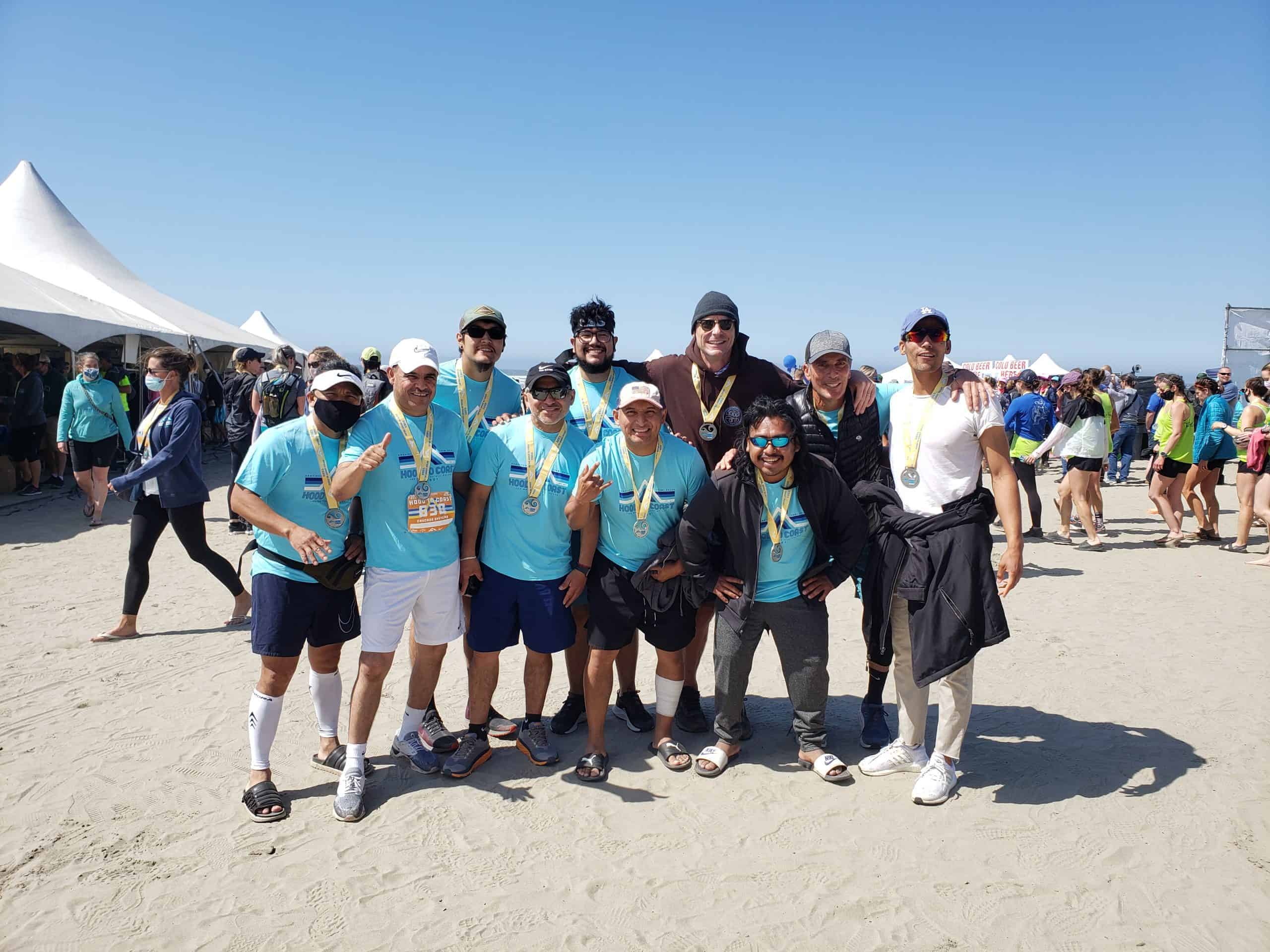 Cascade Systems Technology's participation in the 2021 Hood To Coast relay shows our company culture at its best
You might not think that the process of designing and manufacturing highly advanced printed circuit board assemblies, box builds, and microelectronics packages would have much in common with running in a grueling, two-day 36 hour long relay race, but you'd be surprised how much these very different activities have in common.
Just ask my boss and Cascade Systems Technology's Chairman Tim Clark and his fellow teammates, who had all kinds of time to think about the concept as two CST teams joined upwards of 12,000 other participants in the 199 mile, 2021 Hood To Coast (HTC) relay, held on August 27 through 28.
"The logistics, problem-solving, collaboration, and teamwork required to plan for and participate in an event of this magnitude are similar to what it takes to create and produce innovative PCBAs here at CST," said Clark a few days after finishing the event. "Needless to say, the doggedness and determination required to overcome the duration of the relay parallels what we go through to master our clients' more complex challenges. No matter what the weather's doing, how exhausted you are, or what other unforeseen challenges arise en route — you've just got to keep the destination in mind and keep going until you reach it."
The original HTC event began, modestly, in 1982 with 8 teams of 10 runners from the Portland area – who met at the base of Mount Hood and ran, in relays, to a beach in the seaside town of Pacific City. Since then, the Portland-based HTC relay has grown to include upwards of 20,000 participants, inspiring 1400 teams comprised of runners, walkers, and cyclists from all 50 states and 40 countries, and raising just under $1 million annually for, typically, research or care related to cancer. Astoundingly, the original HTC has also inspired similar manifestations around the world.
More than a race, HTC's stated higher level mission is one of social reconnection, environmental awareness, and the importance of sustained physical fitness across an inclusive and multicultural community.
These themes, too, find a parallel at CST.
"Participating in this year's Hood To Coast event — in the midst of the pandemic that's been keeping us physically separated for so long — really drove home for me and the members of our teams how important human connection, tolerance, teamwork, and diversity are," said Quality and Test Manager, Eddie Tapia, who joined 15 other team members and volunteers from CST to make this year's event a success. "When you're running your part of the relay route in the darkness, with the stars overhead and your teammates resting in the van behind you – or when you're packed inside that van with a bunch of your colleagues, all focused on and committed to the same goal – the words 'corporate culture' take on a whole new meaning."
You can see Eddie, Tim, and their fellow HTC'ers from Cascade Systems Technology in the photos below. Yes, they were exhausted when these were taken – but their pride, energy, and team spirit is also self-evident.
I heartily congratulate them all and look forward to seeing who will step up from CST for the next year's nearly 200-mile HTC relay!
–  Shantanu R. Gupta,
CEO, Cascade Systems Technology
Are You Ready to Get Started?
We have a team of customer service experts ready to assist you today!