Get a Quote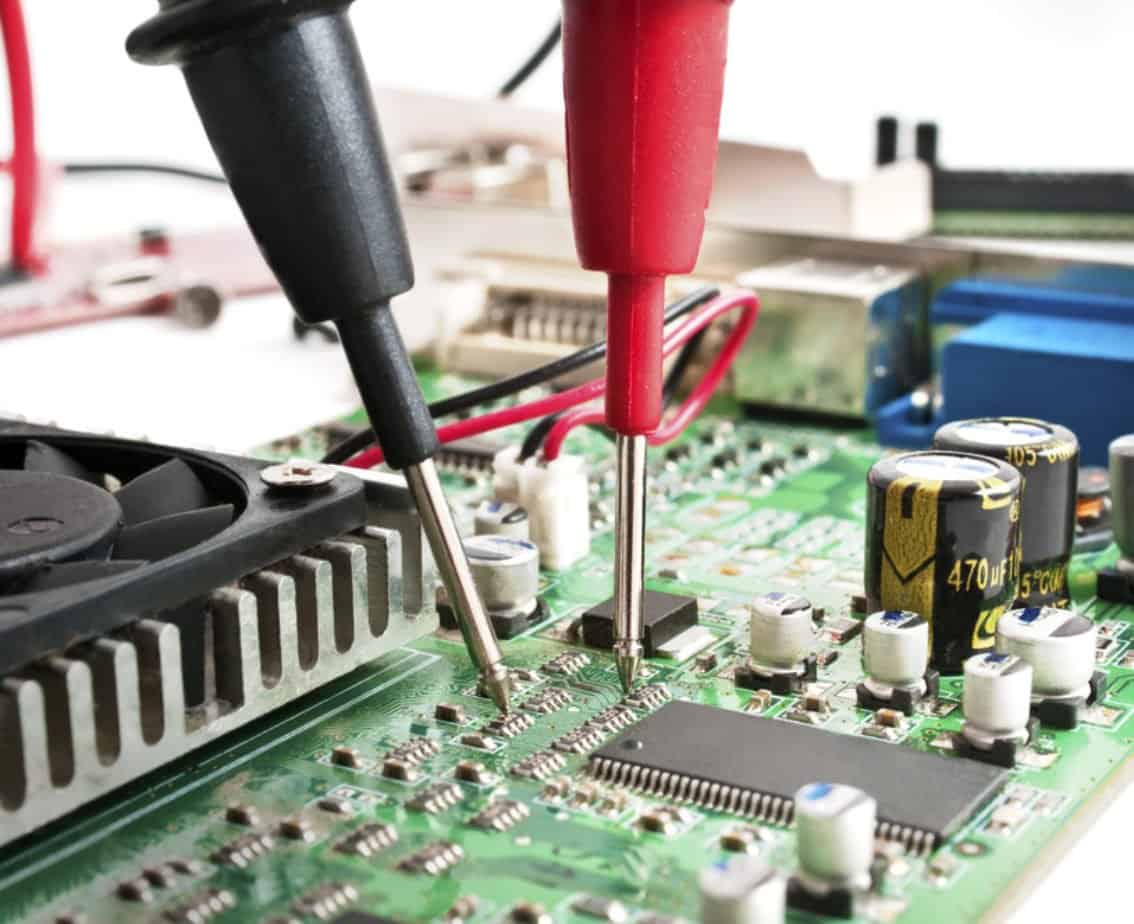 What PCB Test Services Does CST Provide?
At Cascade Systems Technology, we provide a variety of PCB test services that leverage our extensive knowledge of what works in the manufacturing world to design and test solutions that meet your specific requirements. By working in partnership with our customers, we analyze variables, weigh risks, and balance the costs of designing, developing and deploying optimal, tailored, PCB test solutions.
Cascade's Test Engineering Team
Our test engineering team has designed test stations and test specifications independently as well as in conjunction with our customers. Our test engineering team ensures that quality requirements are met through a wide range of problem-solving techniques. Together, CST test engineers work to embed Design for Test thinking for board and system layouts to minimize capital and resource investment for mass manufacturing.
CST Test Strategy
The CST test strategy is designed to ensure that the appropriate level of testing is performed at the earliest stage in the board-level and system-level manufacturing and build processes to reduce cost through early defect detection. These tests include:
Functional test development
Boundary Scan
Simple to fully automated testing of PCBA and finished products
Testing of microelectronic devices
This supports a variety of test platforms including:
Flying Probe
System Verification Test (SVT)
Functional Verification Test (FVT)
Automated Optical Inspection (AOI)
Automated X-ray Inspection (AXI) and real-time x-ray analysis
CST as an Extension of the Customer's Test Department
Cascade serves as an extension of customer's test department for test integration and development. These actions include:
Development and utilization of automated and semi-automated test solutions
Design and assemble test stations and fixtures
Reverse engineer test systems
Test coverage mapping to ensure conformance, quality, and product delivery
Management of third-party test developers and fixture suppliers
Integration of customer-supplied test platforms for volume production
Partner with CST for Quality PCB Assembly Services
Work with our talented test engineering team to develop and test your quick turn PCB assembly process. For more information, please give us a call at (503) 640-5733, email us at info@cascadesystems.net, or complete our simple online contact form.
Are You Ready to Get Started?
We have a team of customer service experts ready to assist you today!