Get a Quote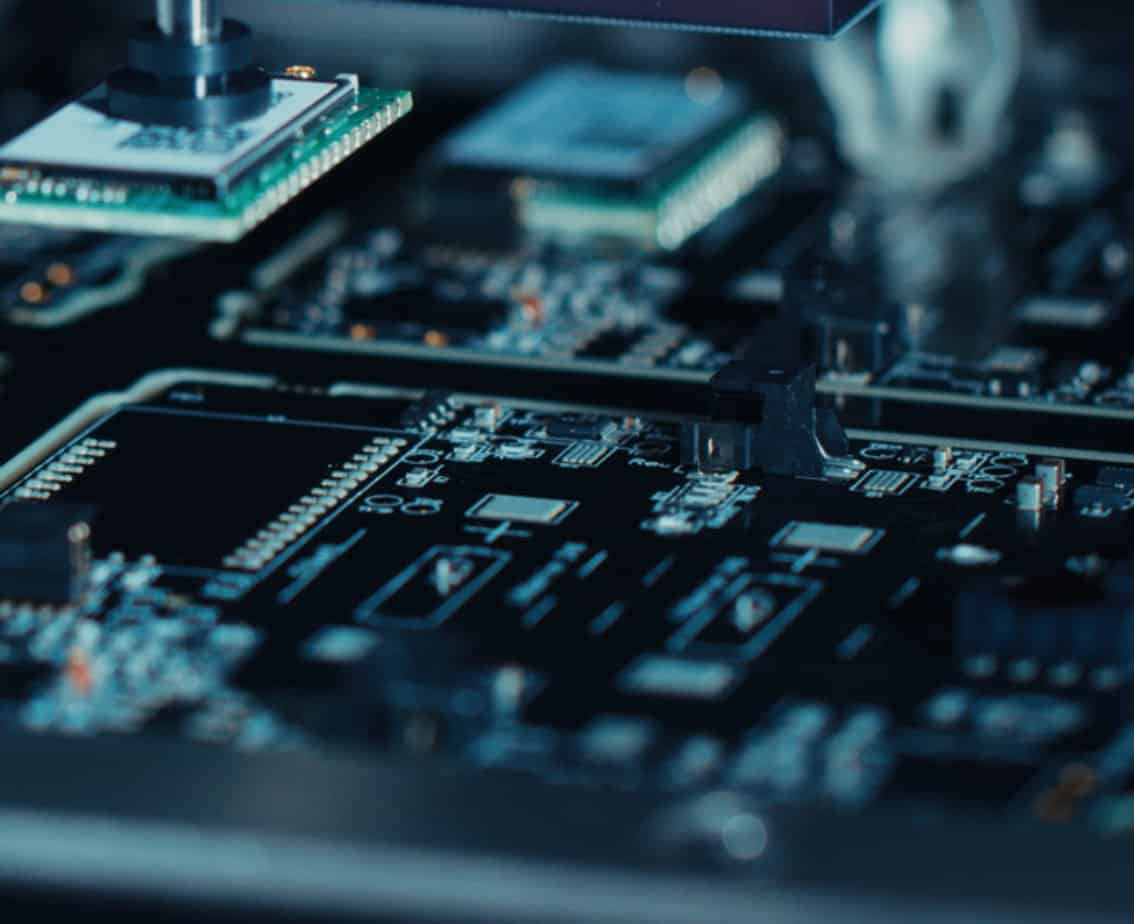 What is a Multi-Chip Module Assembly?
Multi-Chip-Modules (MCM) have been around since the early 1970's and 1980's mainly used in IBM mainframes first as memory and then for thermal conduction. But now, multi-chip modules are everywhere. They are routinely used in CPU processors of every kind and used for various functions across many industries. But what is a multi-chip module?
What is a Multi-Chip Module?
Essentially, an MCM is an electronic assembly that features multiple integrated circuits (AKA – chips), semiconductor dies or other electronic components, integrated together on one board and used as a bigger integrated circuit. This is an important engineering enhancement that allows the miniaturization of electronic components while improving performance.
There are three major packaging approaches to multi-chip module assembly based on the type of substrate media used for mounting the components.
MCM-C – Uses a ceramic substrate to mount the MCM, such as a low temperature co-fired ceramic.
MCM-D – AKA – Deposited multi-chip modules. These use a thin film to mount the components on the base.
MCM-L – Also known as laminated MCMs, these use a multi-layer laminated printed circuit board (PCB) as the substrate.
Common Uses for Multi-Chip Module Assemblies
Because of their versatility, multi-chip module assemblies are commonly found in these types of devices:
Portable electronics such as laptops and tablet computers
RF wireless modules
Medical devices
Power amplifiers
Many military and aerospace avionics devices
High-powered communication devices
LED packages
Benefits of Multi-Chip Module Assembly
As mentioned above, the biggest benefit of MCM assemblies is that they allow the electronic components to be miniaturized, storing more components in less space. But this results in several additional benefits:
Consumes Less Power – There is no need to connect separate electronic components–because all of the necessary components are located on the same PCB assembly. For this reason, the length of the interconnections are much shorter and less power is needed because of this/.
Improved Reliability – Because a PCB board has multiple chips on it, there are less interconnections between them which means less points of failure for the assembly.
Simplified Design – PCB boards with multi-chip-modules can have multiple functions which can create flexible electronic devices that can support a number of different functions and technologies. Simplified designs also mean that they can be manufactured and brought to market quicker.
Lower Production Cost – All of the features above (when combined) result in lower production costs.
CST Provides High Quality PCB Assembly
Cascade Systems Technology provides high quality PCBA manufacturing that includes multi-chip module assemblies for a variety of uses across many industries. We also provide conformal coating, box build assembly, and many other design for manufacturing needs. Give us a call at (503) 640-5733, complete our online Express Quote Form or send us an email at info@cascadesystems.net to get more information.
Are You Ready to Get Started?
We have a team of customer service experts ready to assist you today!