Get a Quote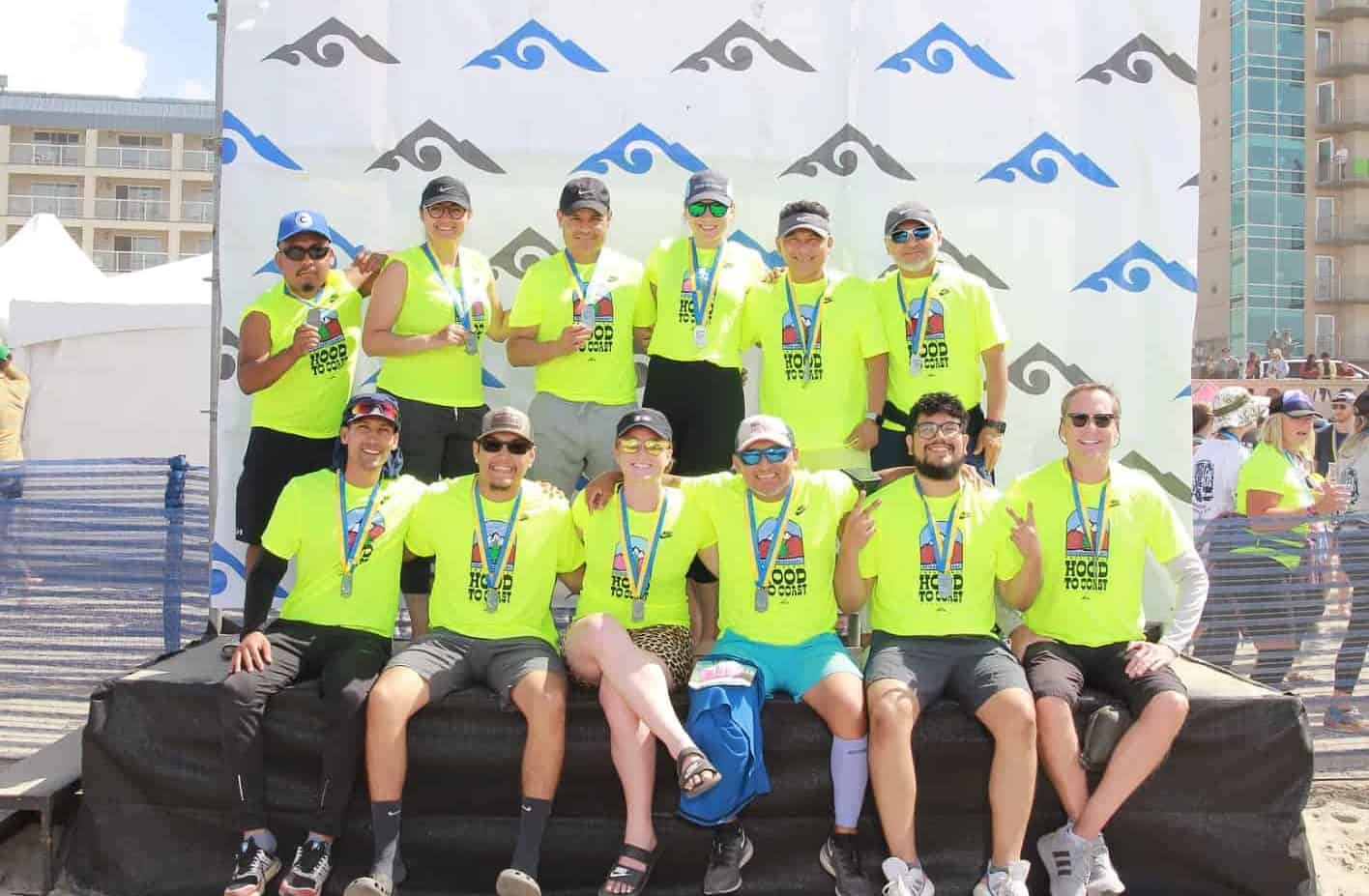 The power of teamwork: CST team improves performance at the Hood to Coast relay
In the technology business, the term "relay" typically refers to specialized circuits designed to regulate power, temperature, and any number of other variables in an electronic, electromechanical, or hybrid assembly.
But the term took on a whole new meaning here at Cascade Systems Technology a couple weeks ago, when we once again had the pleasure of sending a team to participate in Hood to Coast 2022: The Mother of All Relays.
Held on August 26-27, 2022 – with teams departing the starting line in the wee hours of that morning – this year's Hood to Coast marked its 40th anniversary: What began as a fund-raiser in 1982 with eight teams and a total of 80 participants has grown to become the largest relay event of its kind, inspiring similar events across the globe and drawing 20,000 participants from over 40 countries and all 50 U.S. states. Since its inception, the original Portland-based HTC relay – which covers roughly 200 miles from Mount Hood to the beachfront of the Pacific Ocean – has raised over $6 million for cancer research, treatment, and support services.
This year's team – dubbed the "CST Chevrolegs" – included 12 participants from all parts of the CST organization and a some guests. Sent off in style with a rousing picnic at CST, these brave, high-spirited, and big-hearted teammates made us all exceedingly proud – and once again demonstrated many of the traits we admire here at CST (and alluded to in our HTC blog from last year), including teamwork, determination, the power of diversity, charity, stamina, problem-solving, among others. Those who didn't run helped organize the sendoff picnic with a delicious assortment of food and fun games.
How did the participants themselves feel about the experience? Here are a few of their comments:
"This was the BEST Hood to Coast ever! Everything went smoothly!"
"This race Is SO painful, why do I do this every year? Because I love it!"
"Such a great way to spend time with team members you work with."
"We love that CST funds this race each year! Thanks CST!"
Many of the participants talked about how good It felt to have the team flawlessly execute the race across several planned checkpoints, hand-offs, rest, running with a flashlight through the night – all because of good planning, goal setting and working well together as a team.
Clearly, it was a stirring and meaningful event on many levels. Some of those who didn't run the race believe it was the good food at the fun send-off picnic that made this meaningful outcome possible! Anything is possible for the good, strong, motivated, focused team at CST. Once again, kudos to this year's HTC team members: You set a fine example for us all!
–  Shantanu R. Gupta,
CEO, Cascade Systems Technology
Are You Ready to Get Started?
We have a team of customer service experts ready to assist you today!