Get a Quote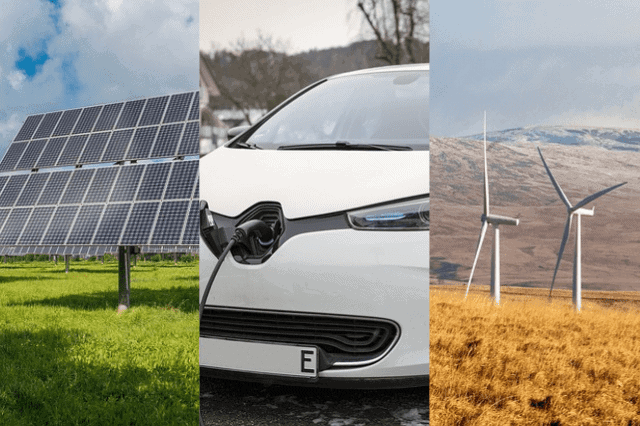 Honoring Intel's Gordon Moore — and his green legacy
It was with sadness that we learned of the passing of Intel co-founder, Gordon Moore, on March 24th. A true, but also exceptionally humble, titan in the tech sector, Gordon was instrumental in the introduction and innovation of the microprocessor – which, needless and no exaggeration to say – altered the course of humanity, ushered in the Information Age, and impacted our civilization as a whole.
I was also struck by an announcement four days earlier, namely news of the release of the Climate Change 2023: Synthesis Report by the UN's Intergovernmental Panel on Climate Change (IPCC). I mention this for two reasons.
First, it called to mind that, later in his life, Gordon leveraged a sizeable portion of his formidable wealth and influence to support environmental initiatives and protect our planet by establishing the Gordon and Betty Moore Foundation. Here's an excerpt from that institution's Statement of Founders' Intent:
"Our interest in environmental conservation stems from our personal observations of changes in the natural world and from the dependency of all living species on the planet's health. During our lifetimes we have observed the transformation of much of what was natural wilderness to highly-developed property. Jungles have become golf courses; beaches, condominium developments; and the oceans have been over-fished and become garbage dumps. With these changes, precious ecosystem functions are lost, often forever. Huge areas of the planet are in danger of having their basic structure altered as a consequence of development and exploitation of resources. [Our Foundation seeks to support] pragmatic solutions that maintain the integrity of essential ecosystem functions while accommodating necessary development and other activity."
So, in the same week that the IPCC was issuing its latest, much-anticipated, and (per usual) good-news/bad-news report on climate change, we found ourselves bidding farewell to an tech industry leader who established a powerful and lasting legacy focused on countering and mitigating many of the darker trends outlined in the report. (Since its founding in 2000, the Gordon and Betty Moore Foundation has granted $2.2 billion in support of environmental initiatives, or just under 50% of the foundation's total grants awarded… That's forward thinking and generosity on a massive scale!)
If you think about it, a second legacy that Gordon predicted and left us with is the increasingly powerful and positive role that silicon, microprocessors and PCBAs are playing in achieving the goals furthered by Gordon's and Betty's philanthropic endeavors.
Consider the positive, enabling, and even critical role electronics are playing in advancing 'green' technology. Here at CST alone, we've helped develop, manufacture and plan to deliver a wide and diverse array of PCBAs intended for truly exciting 'green' applications.) Here are just a few examples:
SECTOR
APPLICATIONS for PCBAs (just to name a few!)
Solar Power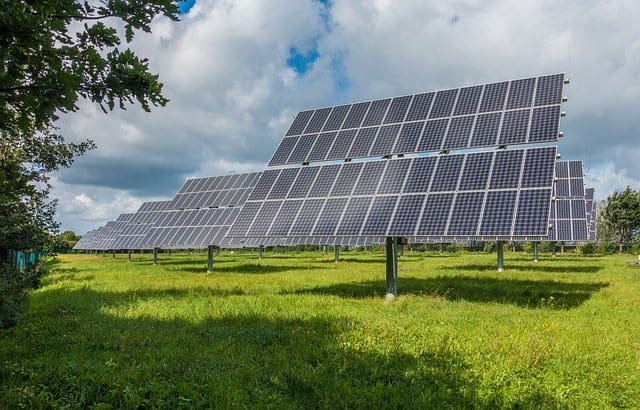 solar charge controllers and monitors;
power inverters and converters, including DC-DC for batteries
maximum power point trackers (MPPTs);
various sensors to measure current, amps, fault detection, etc.
on-sight and remote communications/monitoring
Electric Vehicles (EVs)
battery management systems (BMS), including controlling the
charging and discharging, monitoring temperature and
voltage, and communicating with other vehicle systems;
various power electronics, including DC-AC and DC-DC
converters, inverters, motor controllers;
instrument clusters, gauges, and other UIs;
infotainment, audio, and navigation systems;
manual and adaptive lighting and environment control
EV Charging Stations
power conversion;
system control and monitoring;
communication, including implementation of protocols such as
Controller Area Network (CAN) or Ethernet;
safety and protection functions; user interfaces
Advanced Battery / Energy Storage
battery management systems (BMS);
battery testers, chargers, and inverters;
battery packs and energy storage systems (ESS)
displays
diagnostics
Wind Power
control systems, including blade pitch, yaw, and speed);
power converters and conditioners;
communication systems, including communication from a remote control center and between turbines, for coordinated
operation and optimization;
real-time weather monitoring and prediction, including
assessment of wind speed, direction, variability, etc.;
interior/exterior lighting and control systems
Carbon Capture
control and monitoring functions;
gas and purity analyzers;
process controllers;
data logging and transmission systems; power electronics
Given these and other instances in which electronics are helping civilization reduce its negative impact on planet Earth, I believe all of us can, and should, take a measure of pride in making these kinds of technologies possible. I know we, at CST, do. And I believe Gordon Moore undoubtedly did, too.
–  Shantanu R. Gupta,
President & CEO, Cascade Systems Technology
PS: If you are building products in any of the clean-tech segments outlined above, contact us and we would be happy to partner with you to make a difference to the future of our planet!
Are You Ready to Get Started?
We have a team of customer service experts ready to assist you today!