Get a Quote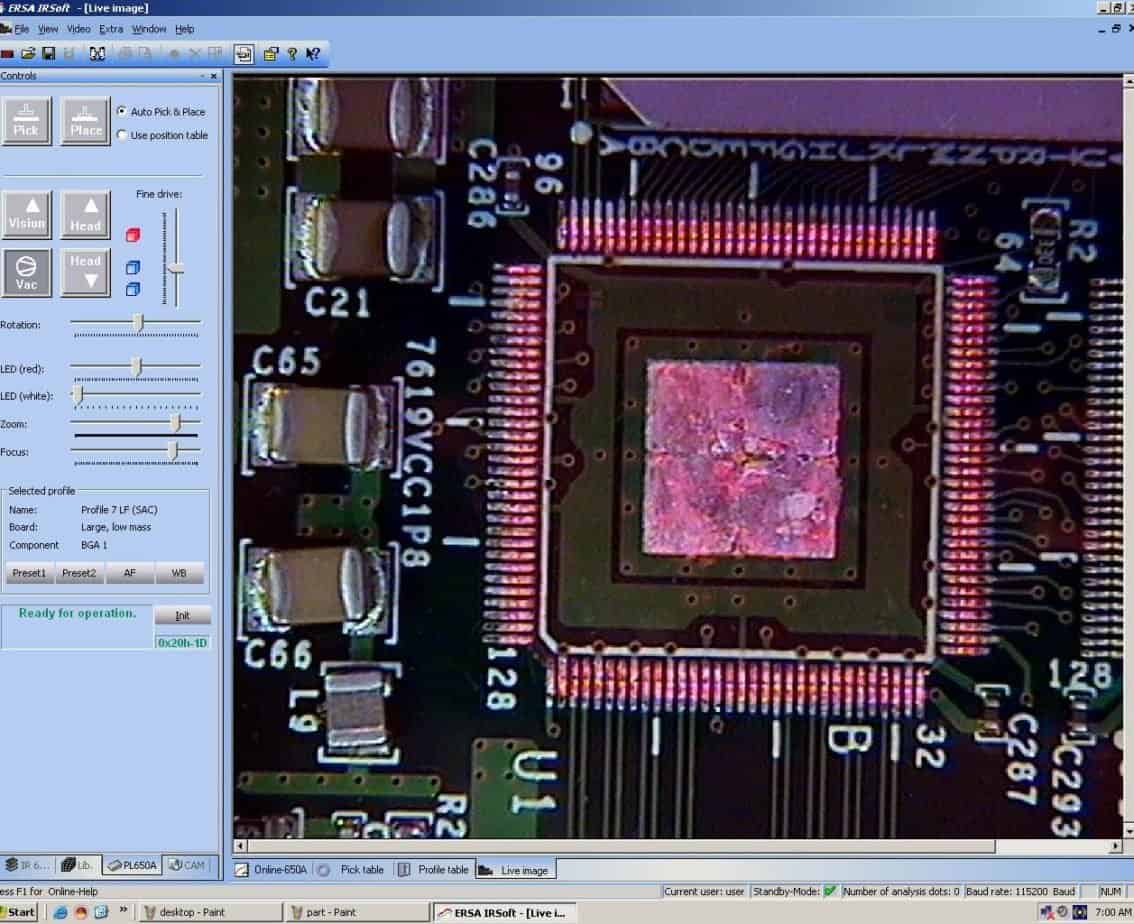 Features of Cascade's PCB Repair and Complex Component Removal Process
Cascade Systems Technology provides PCB repairs that include removal and replacement of BGAs, connectors, cages, and other leaded and lead-free components and boards. We work on circuit boards can be as small as 2-inches square and as large as 20 inches by 22 inches.
Temperature Considerations
Most PCBs have 4 to 12 layers and the sizes vary between small, medium and large mass boards. The heavier boards with more mass require higher temperatures.
These temperatures also vary depending if the board uses leaded or non-leaded solder. The leaded temperature ranges are between 183 degrees C and 200 degrees C, while non-leaded ranges are a bit higher–between 217 degrees C up to 230 degrees C.
These higher temperatures can cause problems with the PCB repair. These can cause the board to warp, delaminate, or the plastic parts may melt. Plastic components must be ROHS compliant in order to handle the higher temperature.
Ball Component Replacements
CST removes the damaged (de-balls) and then replaces the balled components. Cascade also has templates that encompass all of the process characteristics for most "standard" configurations of models established that consider the board size, board weight, component type and component size.
Although we recommend that you provide a practice board to hone in on the most optimum temperature and time to remove components, CST can make repairs without a practice board, but that creates a higher risk of damage to some BGA components and surrounding circuitry.
CST provides detailed visual inspections, X-Ray inspection, and proper cleaning and baking of rework products.
For Quality PCB Repair, Look No Further than Cascade Systems Technology
Get a quote by completing our simple online Express Quote form. Or give us a call at (503) 640-5733 or email us at info@cascadesystems.net to get in touch with a quality PCB assembly specialist today.
Are You Ready to Get Started?
We have a team of customer service experts ready to assist you today!