Get a Quote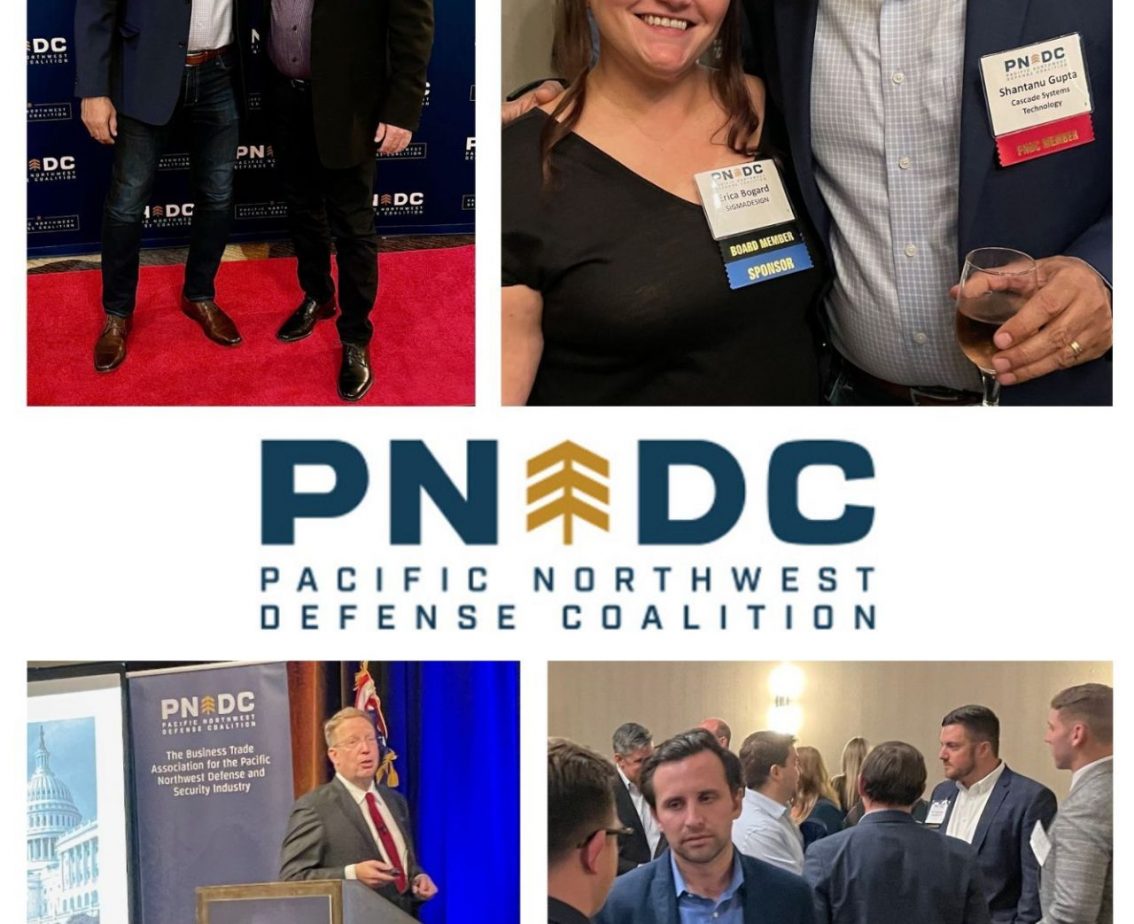 CST joins the Pacific Northwest Defense Coalition (PNDC)
Cascade Systems Technology is delighted to have recently joined the Pacific Northwest Defense Coalition (PNDC). Great annual dinner event last week where we had the opportunity to meet several companies serving the critical Defense, Military and Security industries. Leadership in Technology is essential to secure our future and it was exciting to meet other companies that are also leading this effort across the Pacific Northwest. Thanks to Sigma Design for the invite to join them at their dinner table. Really enjoyed the company!
A big thank you to Denise Ryser, Executive Director, Erica Bogard, PNDC Board Chair and Sam Zvirzdys, Director of Market Development, for their leadership of this organization and partnership with member companies like CST. We look forward to our continued collaboration with this amazing organization!
Are You Ready to Get Started?
We have a team of customer service experts ready to assist you today!