Get a Quote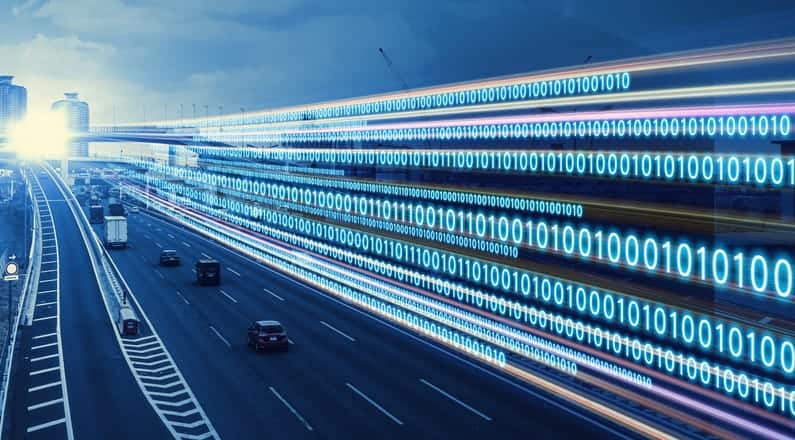 Biden Administration's Infrastructure Plan: What's in it for the electronics industry?
On March 31, President Biden announced the Administration's approximately $2 trillion infrastructure spending plan to the public, the virtues of which the President is promoting and the merits of which members of Congress are duly debating.
Putting aside the dollars being contemplated, how the spending will be funded, where investments should be targeted, and which side of the political spectrum one falls on – all formidable topics worthy of analysis in their own right — there has long been agreement in D.C. that some sizeable investment in our nation's infrastructure is necessary to keep America competitive in the decades ahead and to improve our quality of life both now and well into the future.
Moreover, today there appears to be cross-the-aisle acknowledgement that economic woes associated with the pandemic have lent new urgency and momentum to the concept.
Rather than dive into the plan's details — for that, I suggest you review the Administration's own write-up or read the summations of reputable media (for instance the New York Times analysis of the Biden plan) — I thought I might offer a couple of observations from the perspective of a technologist and a member of the electronics industry.
Whatever the final size of the plan, the electronics sector stands to gain from its implementation. Whether we're supplying electronic vehicles, unmanned vehicles, or systems that make for smarter rail, air, and maritime infrastructure envisioned in the plan; developing the AI and sensor technology that will empower the plan's next-gen energy systems; or delivering the advances that will manifest the smart-buildings President Biden's plan envisions… The electronics industry will be critical to — and benefit from — the amped up spending being contemplated in the halls of power (Just think of all the electronics that'll be needed in tomorrow's "smart cities.").The upside will be even more impressive if, as President Biden's current plan suggests, the final spending includes anything like the $50 billion targeted for building a much needed and resilient U.S. semiconductor industry. I'll have more to say about this important topic in my next blog!
Electronics companies will be driven by and see opportunities at all stages of the plan's implementation. The term "infrastructure" often brings to mind images of tangible end-results: newly paved roads, shiny new airports, new cell towers and wind turbines rising from the horizon. But if you also think of infrastructure as a chronological process, its implications and impact are even more considerable.

Just consider how much computing power, R&D, problem solving, and electronics-driven collaboration will be needed to design, devise, develop, scope-out, and visualize forthcoming infrastructure projects before a shovel even touches the soil.
Next, think of all the electronics involved during the construction phase (e.g. mobile communications used by construction crews, electronics on-board today's increasingly sophisticated equipment and machinery, etc.)
Then, ponder the electronics-rich technology and functionality embedded in the infrastructure itself (e.g. IoT enabled utility meters, smart waste bins that advise consumers on what's compostable and recyclable, GPS-guided construction, emergency response, and rail control).
Last, but certainly not least, imagine the benefits once this newly deployed infrastructure is actually in place! From rural communities that are connected and accessible as never before — to urban centers powered by clean, sustainable energy… Infrastructure investments made now will have a compounding effect and yield untold future opportunities for U.S. competitiveness and companies who drive it.

Technologists can play an active role in forwarding infrastructure spending! Again, regardless of your political bent or view on funding President Biden's plan — I fervently believe, as I've outlined above, that now is the time to:

invest in R&D and new products that meet the needs related to next-gen infrastructure;
beef up business development, sales, and marketing activities that will be bring new, infrastructure-suitable products/services to market;
actively stay informed about infrastructure opportunities, activities, and contracts in your segment, region, or locality – so you can bid on work to be performed, capture supply contracts, and provide the "smart" infrastructure that'll be put in place;
get involved in, and engage with, coalitions, governmental bodies, exploratory committees, standards-writing organizations, trade-group initiatives, and other activities that will inevitably drive or guide RFQs, scoping documents, and spending;
and, most of all, lend your support and your voice to the cause by reaching out to your local, State, and Federal representatives — and letting the powers that be know you support the effort to rebuild and re-energize America's infrastructure.
My belief is that President Biden's plan will provide massive opportunities for electronics businesses like Cascade Systems Technology, our suppliers, and our customers.
If you concur and would like to brainstorm ways to leverage and seize these opportunities, let me know! CST has a host of services that can help customers bring infrastructure-ready products to market, and we'd love to partner-up with others in our sector to help make America stronger and more competitive!
And, don't forget to check back again next month or so, when I'll weigh in on the importance of strengthening our semiconductor supply infrastructure, in particular!
–  Shantanu R. Gupta,
CEO, Cascade Systems Technology
Are You Ready to Get Started?
We have a team of customer service experts ready to assist you today!