Get a Quote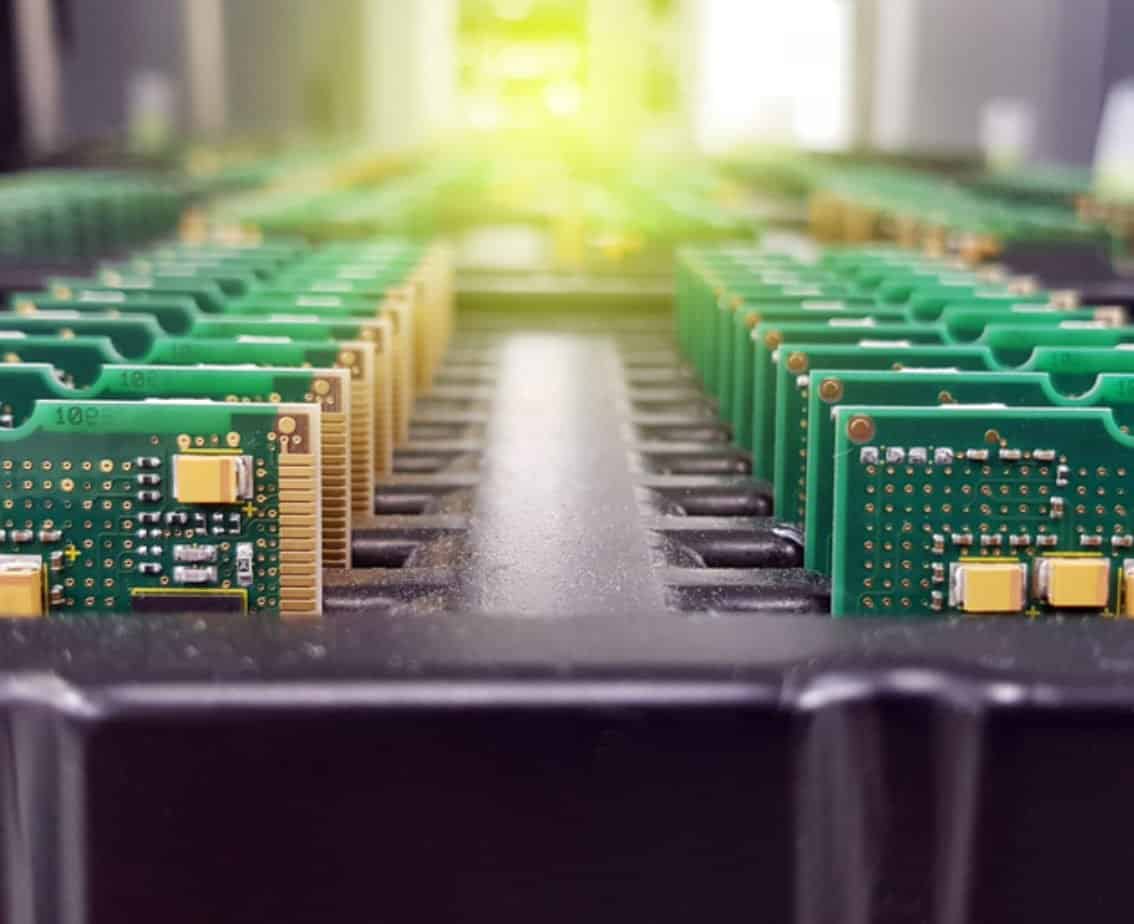 7 Things to Look for in a Medical Device Printed Circuit Board Manufacturing Company
There are several things to look for in the electronic contract manufacturer you select to produce the printed circuit boards assemblies (PCBAs) for medical devices such as ventilators, respiratory devices, positive pressure breathing devices, and more.
1 – Medical Grade Circuit Boards
The PCBAs used in medical devices should be designed to these standards and be able to support IPC class 2 and IPC class 3 medical equipment.
2 – Rigorous Testing
Ventilators are used almost exclusively in life-or-death situations in Intensive Care Units all over the world. They need to be absolutely reliable, so the electronic contract manufacturer you select must have in-depth testing options in place to assure superior results. Testing and inspection options such as 3D automated optical inspection machines, x-ray imaging systems, as well as on site PCBA testing and inspection are essential to high-quality medical device PCB assembly.
CST uses all of the above testing and inspection options for quality PCB assembly as well as SPEA Flying Probe testing, Low to Mid Volume Flying Probe Testing, and more.
3 – Quality Certifications
EMS manufacturers that have earned the ISO 9001:2015 certification display a dedication to quality specifically for design for manufacturing and testing for PCBAs. Other important certifications include meeting the International Traffic in Arms Regulations (ITAR) standards and IPC-A-610 current revision (Acceptability of Electronic Assemblies) certification requirements.
4 – Environmentally Responsible Production
Another certification that may be of interest is the ISO 14001 Environment Management System which certifies that the company and its employees are committed to disposing manufacturing waste in an environmentally responsible way. Another option to look for is RoHS (Lead-Free) compliant manufacturing.
5 – Proven Manufacturing Experience
There is no substitute for years of manufacturing experience. Seasoned PCBA manufacturing engineers can uncover and resolve production issues before a single PCBA has been produced. They can uncover ways of reducing the complexity of the PCBA, uncover design risks, eliminate reliability issues, component sourcing problems, and more through comprehensive Gerber, Component, and Technical reviews.
6 – State-of-the-Art Electronic Manufacturing Technology
To get the highest quality PCB assembly for your medical devices, the electronic contract manufacturer you select should have state-of-the-art manufacturing equipment on hand to meet your specific production needs. The company should have equipment such as this "in-house" and ready to roll when it is time to get the job done:
BGA Rework/Die Placement
Fine pitch component placement capability
Through Hole and Chassis assembly
Double-sided surface mount equipment
Wire Bonders
PCB Router
DI Water System (Deionization)
SMT Lines
Wave Solder Lines
Automated Conformal Coat Machines
State-of-the-art oven profiling software
Reflow ovens with nitrogen capabilities
7 – Multiple CAD Program Options for PCBA Manufacturing
An electronic contract manufacturing company that uses several different Intel-approved CAD programs for your PCB layouts assures that they will be using the same CAD programs you use to engineer your designs:
Allegro
OrCAD
Altium
Eagle
Cascade System Technology Is Ready to Help with Your Medical Device PCBA Needs
Whether you need one ventilator PCBA as part of your overall assembly or need all printed circuit boards manufactured, tested, and ready to go into your medical device design, Cascade Systems Technology can deliver. We're here to help. For more information, give us a call at (503) 640-5733, email us at info@cascadesystems.net, or complete our simple online contact form today.
Are You Ready to Get Started?
We have a team of customer service experts ready to assist you today!